Organzier: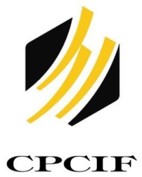 China Petroleum and Chemical Industry Federation (CPCIF)
China Petroleum and Chemical Industry Federation (CPCIF) is a non-government, not-for-profit organization composed of voluntary companies, institutes, sectional associations and local associations of the petroleum and chemical industry. It is a comprehensive national guild entity that provides service and implements certain administrative functions for the industry.
Sponsors: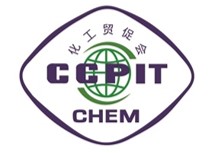 CCPIT Sub-Council of Chemical Industry (CCPIT CHEM)
CCOIC Chemical Chamber of Commerce, a sub council of CCPIT and CCOIC, was established in July 1990. Based upon membership, CCPIT CHEM acts in accordance with the Constitution and Tenet of CCPIT, and dedicates herself to promoting trade exchange and economic & technological cooperation between China and the rest countries and regions, serving chemical industry and enterprises and accelerating the continuous industry development with our unceasing efforts.

Add. : 4th Floor, Bldg.16, Block 7, Hepingli, Dongcheng District, Beijing China
Tel : +86-010-64271700
Fax : 010-84292180
Email:xuyan@ccpitchem.org.cn

China National Chemical Information Center
China National Chemical Information Centre (CNCIC) is the national information collection, research and service institute of China chemical industry. It manages Chemical Branch of National Engineering Technology Library, International Exhibition Center of China Chemical Industry, China Chemical IT Data Center, China Chemical E-commerce Platform, Research Institute of Industrial Economics and Planning, Competitive Intelligence Research Center, Chemical Risk Assessment and Research Laboratory, China National Chemical Energy Conservation(Emission Reduction)Center, EMRC Evaluation Center of Emergency Response, Chemical Industry Museum of China. Besides, the management of national publications on chemical industry and China Chemical Industry Information Association are relied on CNCIC. CNCIC undertakes a number of important projects entrusted by the Ministry of Science and Technology and the Ministry of Commerce, establishes and operates "National Science and Technology Achievements Network" and "China Petroleum and Chemical Industry Library". CNCIC is also the exclusive agent of some international famous databases and the China strategic partner of the world famous institutes.

Add. : Huaxin Mansion, 53 Xiaoguan Str., Andingmenwai, Beijing, 100029, China
Tel : +86-010-64414653
Fax : 010-64414653
Email:guomh@cncic.cn